Normal series 1961-2008. 1998-2008 plate style. PG = Podgorica.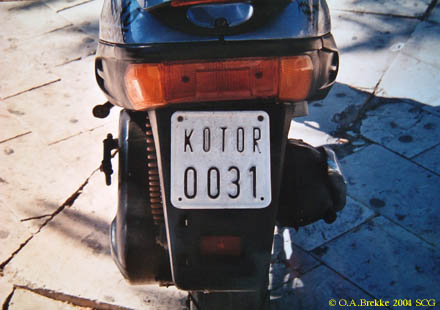 Moped series until 2008. KOTOP = Cyrillic for Kotor. The owner seems to dislike the Cyrillic letters and has added an extra line to the P to make it an R.

Moped series until 2008. XEPЦEГ HOBИ = Cyrillic for Herceg Novi.
---
OBSOLETE PLATES - NO LONGER VALID

Normal series since 1961. 1961-1998 plate style. CT = Cetinje. The red star has been covered.