OBSOLETE LICENSE PLATES - NO LONGER VALID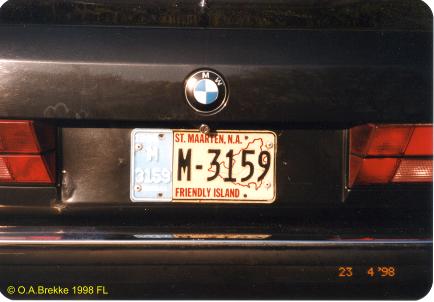 St Maarten normal series since the 1940s (originally with less than four numerals).
1993-99 plate style. M = St Maarten, private cars.
To the left is a revalidation tab for the second half of 1994. To the right is the outline
of the island with the border between the French and Dutch parts barely visible.