CURRENTLY ISSUED NUMBER PLATES

Gauteng province. 1997 onwards plate style. Final letters should be GP. It is possible
that this is a British trailer (unregistered) with a fleet number (DTS 24) and GB for Great Britain.
---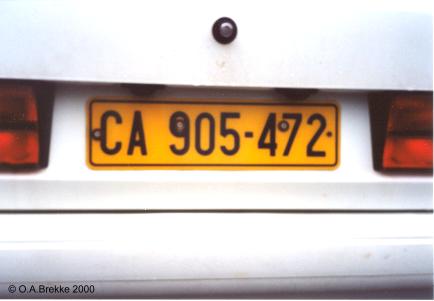 Western Cape normal series since 1914, originally with less than six numerals.
Black on yellow 1976-2000(?). Flat plastic plate. C = Western Cape. CA = Cape Town.