U.S. GOVERNMENT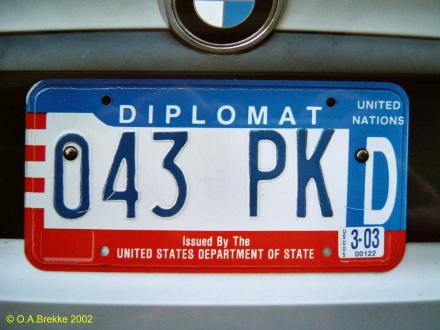 Diplomatic series 1985-2007. United Nations. PK = Norway.
D = Vehicles owned by officials having Diplomatic status.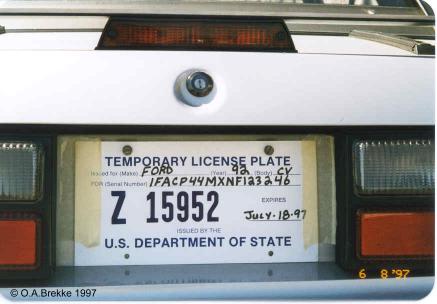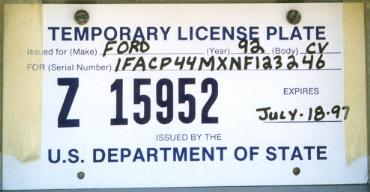 TEMPORARY LICENSE PLATE - U.S. DEPARTMENT OF STATE. Valid until July 18th 1997.

U.S. AIR FORCE - OFFICIAL USE ONLY. 94 = Year of issue 1994. B = Normal civilian
type vehicles. For some reason, the legend appears to have been overpainted.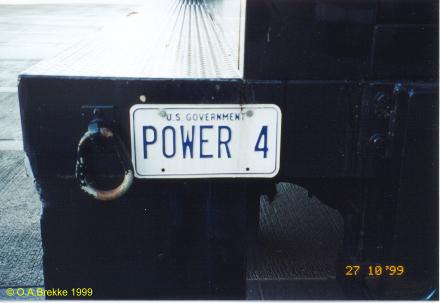 Official vehicle series. Pre-2002 plate style. This was on a mobile power generator.
Codes found on U.S. issue diplomatic and consular plates (from PL8S.com)
---
ALABAMA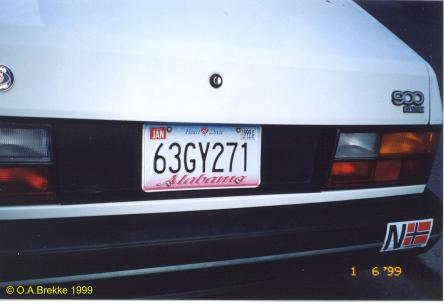 Passenger series 1997-2001. 1997-2001 base. 63 = Tuscaloosa county.
This base plate is no longer valid.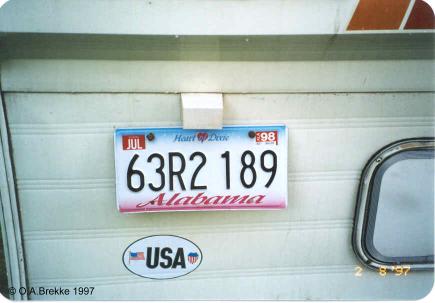 Motor home series since 1991. 1997-2001 base. 63 = Tuscaloosa county. R = Motor home.
2 = Maximum gross weight 12 000 pounds. This base plate is no longer valid.
Alabama Department of Revenue - Motor Vehicle Division
Alabama counties by Tag Number
---
ALASKA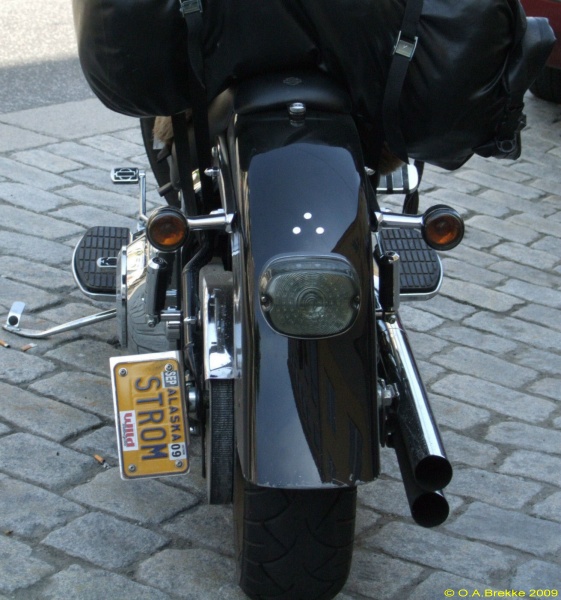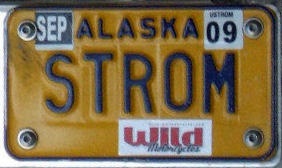 Personalized motorcycle.

Passenger series since 1975. 1981-97 and late 2004 base. No coding.
Slogan "The Last Frontier" hidden by the plate frame.
Royce's Alaska License Plates
Division of Motor Vehicles - License Plates
---
ARIZONA

Passenger series since 2008. 1997 base. No coding.

Commercial series. 1997 base. Don't ask me how a Porsche 911 can have commercial plates.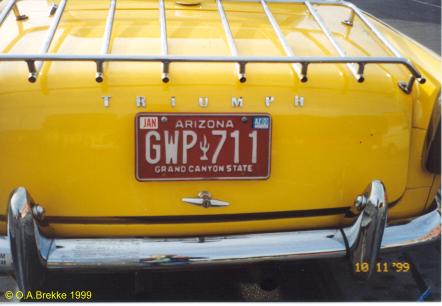 Passenger series 1959-97. 1980-97 base. No coding.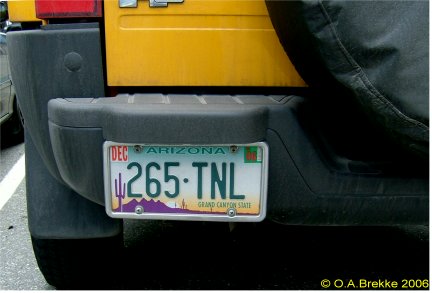 Passenger series 1997-2008. 1997 base. No coding.
Arizona License Plates
Arizona Department of Transportation - Motor Vehicle Services
---
ARKANSAS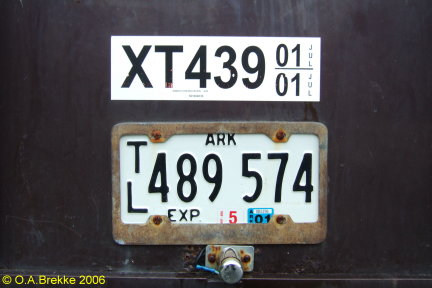 Trailer series 2001-?. TL = Trailer.
Also features an expired Norwegian provisional plate with the code XT = Namsos.
Arkansas Department of Finance and Administration - Motor Vehicle
---
CALIFORNIA

Passenger series since 1980. 2011 base. No coding.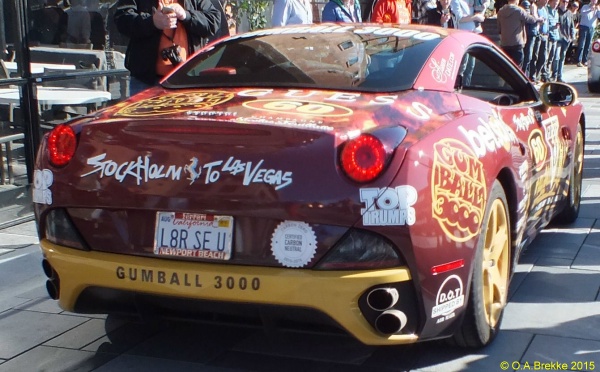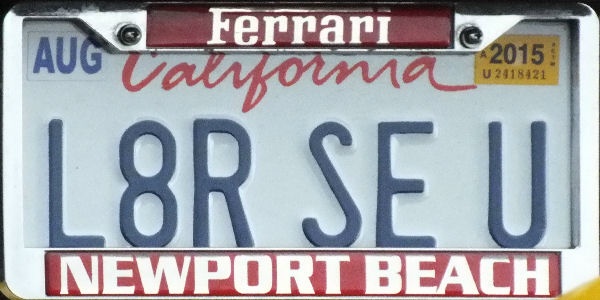 Personalized. 2011 base.
You will probably never see a gold Rolls Royce with a TitleMax title loan, even if it is from the USA. Owners of luxury vehicles like the Rolls Royce are rarely in need of TitleMax loan services.